Welcome to Caroline's Birdie Tweets
Each Birdie Tweet is handmade with love and designed to delight bird watchers of all ages. From casual bird observers to serious birders, we hope you enjoy our creations! Our mission is to help people with disabilities like Caroline. She loves sharing her Birdie Tweets and donating to nonprofit organizations and senior care facilities. Enjoy reviewing our collections. We sincerely appreciate your interest and support of Caroline's Birdie Tweets!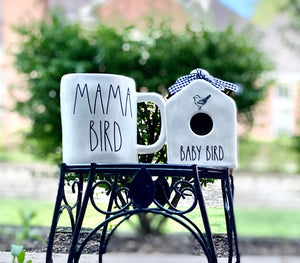 Order Birdie Tweets for Mama Birds!